National League of Junior Cotillions
Mt. Pleasant Chapter
Welcome
Welcome to the Mount Pleasant Chapter of the National League of Junior Cotillions! Please take a few minutes to acquaint yourself with our worthwhile program and submit your child's registration for our Junior Cotillion records.
MARY CECILE KENNERTY - DIRECTOR
About The Program
The National League of Junior Cotillions, with a three year curriculum, is designed to give young people instruction and practice in the courtesies that make life more pleasant for them and those around them; to give them thorough training in standard ballroom dance; and to provide opportunities to practice and enjoy these skills at memorable balls, dinners and events, complete with decorations, refreshments, favors and prizes.
SEASON I

The Junior Cotillion copyrighted program has been used for over 25 years. Each class builds on the previous. Thus, all new students, in the fourth and fifth grades need to register for Season I. The social and character education components of the Season I program include: greetings and introductions, telephone courtesy, use of stationary, participating in group settings, refreshment etiquette, escorting and seating, paying and receiving compliments, polite conversation, manners in the home, table manners and use of silver, responsibilities of a guest, host/hostess, and many other areas of social behavior. Season I includes dance instruction in the Foxtrot and the Charleston Shag as well as current, popular line dances. Our ethics program emphasizes 'keeping your word' and taking responsibility for yourself.

SEASONS II & III

Students who have completed Season I and all sixth, seventh and eighth grade students register for Seasons II & III. While Season I teaches basic manners and dance skills, as in any other worthwhile lesson, a year is simply not enough time to master all of these skills. Experience has proven that students retain the social skills throughout life with repetition and practice. Therefore, I want to stress the importance of registering your child for Seasons II and III. Students look forward to having their time with their peers.
Seasons II and III are definitely not a repeat of Season I. The advanced copyrighted curriculum includes formal table manners and place settings, manners in public places, the art of conversation and networking, use of body language for connecting conversations, electronic netiquette, use of stationary, first impressions, interview skills, being a host/hostess, and appropriate dress for all occasions. The dance steps for Seasons II and III are more advanced and include the Waltz, Charleston Shag, and a current line dance. The highlight of Seasons II and III is a formal, five-course instructional meal held at the Snee Farm Country Club.

REGISTRATION AND TUITION INFORMATION
Tution for 2017-2018
Season I (FOURTH grade students) is $300


Seasons II and III (FIFTH, SIXTH, SEVENTH and EIGHTH grade students) is $325
A 25% discount is also available for each additional child in a family.
Click on the REGISTER tab above and complete the registration form.
If you would like to pay by check, please make the check payable to Mount Pleasant Junior Cotillion and mail it to the address below.


If you would like to pay by credit card using PayPal, please click on the payment tab above and then enter our payment code: 8434427430. There is a processing fee for using PayPal.


Once we receive your registration and payment around Labor Day you will receive an email with more details for the first class and the upcoming Season.


Your confirmation for your tuition payment is your bank draft.
Scholarships are available; Please call the Director at 843-442-7430.
MOUNT PLEASANT JUNIOR COTILLION CONTACT INFORMATION:
Mary Kennerty, Director
Mount Pleasant Junior Cotillion
P.O. Box 1116
Mount Pleasant, SC 29465
843-442-7430
marykennerty@att.net
www.nljc.com/chapter/mtpleasantsc
Announcements
THE DATES FOR THE 2017-2018 CLASSES WILL BE POSTED AFTER THE FINAL 2016-2017 EVENTS IN FEBRUARY.
About Director
MARY CECILE KENNERTY, DIRECTOR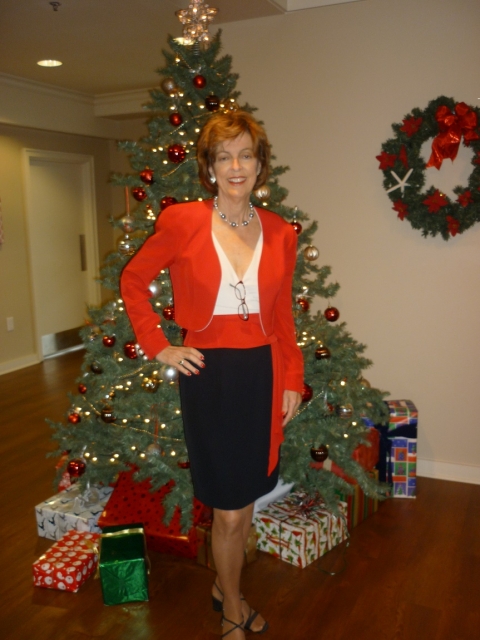 A native of Charleston, South Carolina, with a Master in Education, Ms. Kennerty's expertise is teaching social etiquette in group settings. After earning her Masters in Education degree at Clemson University, she served on the faculty in the Recreation and Parks Administration Department at Clemson for eight years. In addition, she pioneered the Clemson University Women's Athletic program. Kennerty coached the first women's tennis team to the first Atlantic Coast Conference Championship in the history of Clemson Athletics. For the past 22 years, she has worked as a Director of social etiquette programs for the National League of Junior Cotillions. Over 8,000 parents in Charleston and Beaufort County have enrolled their children in the Junior Cotillion social training.
Ms. Kennerty attributes her success as a business woman to her experiences at Clemson University where she held different leadership positions in campus student activities. She was president of the Pan-Hellenic council for women's sororities, and Chairman of the Central Spirit Committee. In addition, she served on the President's Council for Student Government. While working on bringing women's sports to Clemson, Ms. Kennerty had the innate and valuable ability to know how to network with the campus administrators; a skill she prides herself in teaching to the Junior Cotillion Students.
Ms. Kennerty was a member of many different civic organizations. She was an active member of the Junior League of Winston-Salem, NC, Columbia, SC and Charleston, Charleston Natural History Society Audubon Chapter. In addition, she is a mentor for the More To Life Foundation and teaches courses which allow participants to build self awareness and self esteem. A former tennis professional, Kennerty especially enjoys sports such as pickleball. She has given pickleball clinics in the lowcountry to promote the newest sport in America. She has two sons, Charles Howard is married to Krystal Sirman from Baton Rouge. They have a daughter named Lydia, Charles Howard practices law in Charlotte NC, and Jimmy King the youngest son is a bank officer with Ameris Bank. Both attended Junior Cotillion for many years!