National League of Junior Cotillions
Emerald Coast Chapter
Welcome
The Emerald Coast Chapter of the National League of Junior Cotillions was founded in 2015 to share the mission of the NLJC of learning to treat others with honor, dignity, and respect. We also emphasize the social impact of honesty, respect, and consideration. The program features instruction in Character Education, Dining Etiquette, Modern Manners, and Ballroom Dance.
The Junior Cotillion Program is designed to give young people instruction and practice in modern etiquette and social dance. Social and character education components of the program include: Proper Telephone Courtesy, Introductions, Receiving Lines, Polite conversations, First impressions, Dress Code for all occasions, Manners in the Home and in Public, Table Manners, Formal Place Settings, Sports Etiquette and many other areas of social behavior. Dance instruction includes steps in the Foxtrot, Swing, Waltz, Cha-Cha and current line dances. Classes for Junior Cotillion are Year 1, Year 2, and Year 3 Premiere. Year 1 is for 6th/7th grade students brand new to cotillion. Year 2 is for students who have completed Year 1 and any new 8th graders. Year 3 Premiere is for 8th/9th grade students who have completed Year 2 as well as any new 9th grade students.

The High School Cotillion Program features building upon the Junior Cotillion Curriculum of Etiquette and Social dance but also preparing these 10th-12th Grade students for College and/or the World of Work. The curriculum focuses on personality assessment, career planning, goal setting, resume writing, interview, banking and budgeting, professional panel luncheon, and a cultural event.
The Pre-Cotillion Program will encourage children to be comfortable together, to make new friends, and enjoy themselves. Through role-playing----practice with our mascot, Peanuts, the Polite Elephant----hands-on experience and storytelling in a peer group, young ladies and gentlemen are expected to leave the program with the beginnings of confidence and poise that come from knowing the proper things to do. Pre-Cotillion I is for students who will finish 1st or 2nd Grade by May 30th. Pre-Cotillion 2 is for students who will have finished 3rd or 4th grade by May 30th.
Registration Update:
**Registration will close for all Year1A/B and Year 2 Classes at Noon on Sept. 1st. We have a few spots for Gentlemen only left in those classes. Registration will remain open for Premiere and High School classes until Sept. 15th at Noon.
Just click on the "Registration" link on the left side of the page as well as "Classes" to view Classes offered by age group and curriculum. Please use a computer or IPAD to register please!
All regular classes are held at Northwest Florida State College in Niceville, FL
Please contact Joan Freeman, Director of the Emerald Coast Chapter at [email protected] if you would like your son or daughter to receive an invitation.
Dress Code:
Pre-Cotillion- Country Club Casual (boys are to wear a shirt with a collar tucked in a pair of khaki shorts, khaki pants or other nice shorts with a belt. Sandals with a front and a back are acceptable except for Crocs). Young ladies are to wear a casual summer dress or shirt/blouse with sandals that have a front and a back. Closed toe shoes(not athletic) shoes are also acceptable. Dressier attire is encouraged for the Graduation Program on the last day of Class.
Junior & High School Gentlemen-Navy Blazer, long sleeve solid-color dress shirt, khaki pants, belt, necktie or bowtie, brown or cordovan dress shoes.
Junior & High School Ladies- Sunday-Style dress or shirt and blouse that approaches the knee, dress closed toe shoes, short white gloves & phone in purse or wristlet.


Announcements
Congratulations to Junior Cotillion Students, Miss Nia Donahoo and Miss Lillian Leitheiser, for winning the Best-Mannered Teacher Essay Contest! They were surprised along with the Teacher nominees at their respective schools; Shoal River Middle School and Liza Jackson Preparatory School, with a plaque, flowers and gift cards. Congratulations to Senora Howell at Liza Jackson and Ms Jacey Banach at Shoal River for being selected as our 2022 Best-Mannered Teachers!
REGISTRATION
Pre-Cotillion I & II Classes (for students who will have completed 1st/2nd grades by May 30th, 2022 and 3rd/4th grades by May 30th). Tuition is $160.00 per student.
Junior Cotillion Year 1 (6th and 7th grade students who are brand new to cotillion). Tuition for Year I is $350.00.

Junior Cotillion Year 2 (7th graders who have completed Year 1 Cotillion and 8th graders brand new to cotillion). Tuition for Year 2 is $400.00. This includes the cost of the 5-Course Instructional Dinner held at The Embassy Suites in Miramar Beach, FL.
Junior Cotillion Year 3 Premiere (8th & 9th Graders who have completed Year 2 Cotillion and any brand new 9th graders). Tuition of the Year 3 Premiere is $425.00
High School Cotillion (10-12th grade students) Tuition for the High School Program is $450.00.
Parents are required to pay a 1/2 tuition or full tuition at the time of registration. Final tuition payments are due by Aug. 15th, 2022 for all Year 1/Year 2 Students and Sept. 1st, 2022 for all Premiere/High School Students. All payments must must be received within 5 business days of registration for your student to be placed on the roster. You may pay online via PayPal (3.85% handling charge) or by check made payable to: NLJC Emerald Coast Chapter, P.O. Box. 775, Niceville, FL. 32588-0775. If you prefer to use Venmo for payment be sure to select "Pay by check" at Registration so you can proceed through the Registration. Venmo payments are accepted to: @Joan-Freeman-3. You will receive a "Paid Invoice" in 5 business days. Payment plans are available for families with multiple children in the cotillion program. Feel free to email the director at [email protected] or call with any questions at 850-974-8537.
There will be NO refunds except in the following cases:
1. Moving out of the area
2. Serious family illness
The above circumstances are set in fairness to students who are placed on the waiting list.
All Pre-Cotillion Classes are held in Ballrooms 132-133 of Bldg. 400 at NWFSC. All classes for middle school students and 9th graders will be held in the Raider Cafe of NWFSC in Niceville, FL. All classes for high school students will be held at the Northwest Florida State College. Special topic classes and formal balls will be held at other locations.
About Director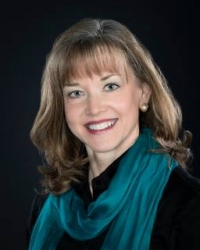 Joan Freeman is a graduate of Auburn University and Troy University with degrees in Secondary Education. She is a former high school social studies teacher in Okaloosa County, FL and Fairfax County, VA. She is an active member of Crosspoint United Methodist Church in Niceville where she enjoys singing in the Chancel Choir. She served on the Capital Campaign Committee for the building and construction of the Eagle Ram Tennis Center which is now shared by Niceville High School and Ruckel Middle School.
She is married to Lt. Col (ret) , USAF, Paul J. Freeman and they are the parents of twin daughters , Julia and Meredith. Meredith is a 2021 graduate of Florida State University majoring in Public Relations. She begins her second year in graduate school at Asbury Theological Seminary pursuing of Master of Divinity degree. Julia is a Senior at FSU majoring in Instrumental Music Education and is a member of the FSU Marching Chiefs Band. Joan is also the proud owner of a 15-year-old Yorkie, named, Audrey (after Audrey Hepburn). In her leisure time, she enjoys ballroom dancing with her husband, power walking the neighborhood, swimming, bike riding, playing tennis, and volunteering in church and community activities. Her newest activity is paddle boarding!
She was selected by the National League of Junior Cotillions Convention in Atlanta as hosting the "Best Parent Reception of 2015." She was also honored to receive the "2018 Ambassador Award" from the National League of Junior Cotillions. Mrs. Freeman loves teaching and providing all the programs that the National League of Junior Cotillions offers to students on the Emerald Coast. Being confident in Social Etiquette is vital to success in so many ways for all future endeavors. The skills acquired through Social Dance also provide the poise and self-confidence that will benefit students in many of the wonderful social situations they will enjoy in the future. Good Manners never go out of style!!!