National League of Junior Cotillions
Conway Chapter
Welcome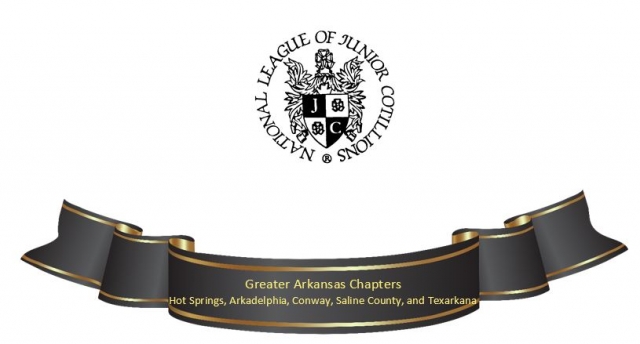 We are honored to introduce the new director for Faulkner County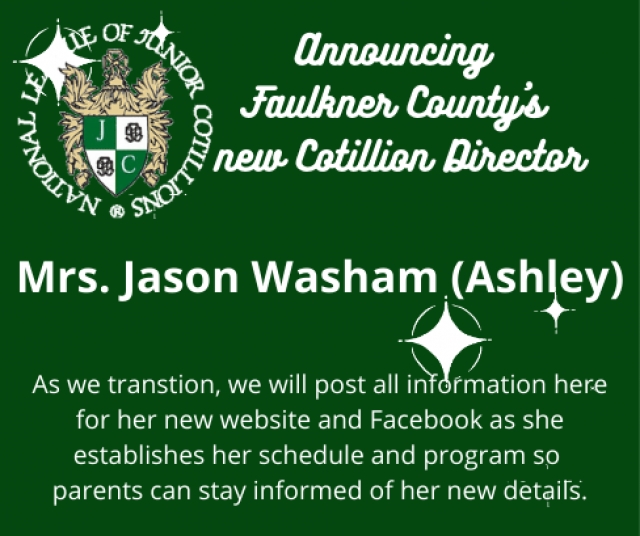 As our transition continues, her newest information, such as her Facebook page and website, will be posted here so that parents can easily transfer to her pages for her current information. This will take some time so please be patient with us as we format a new season for the Conway area. You may view the information below for similar information from our past season. You may still request an invitation here for your child as it will be given to Mrs. Washam.



21-22 season has ended. Please check back here for future information for the 22-23 season. The information from this past season listed below will give you a good idea of our program.

There is no obligation to receive the invitation; it will give you all of the details for you to make an informed decision.
An invitation is not required to register online when registration is turned on
*REGISTRATION AND TUITION: PLEASE NOTICE THERE IS AN ADDRESS CHANGE
-Year I or Year II: $320 or two payments with $160 paid with registration and the balance of $160 due no later than September 1.
-First complete the registration form on line using the classes tab at left.
-You may pay on line through PayPal via credit or debit card. (There is an extra fee for Paypal) You must use the PayPal link on the registration page.
- Or you may pay by check via mail after completing your registration form on line. If you would like to pay by check, please make your check payable to NLJC – Conway put your child's name in the memo line of your check, and mail to 114 COVINGTON RIGHT COURT HOT SPRINGS, AR 71901..
-Registration is not completed until a payment is made. You will receive an email confirmation.
-Tuition must be paid in full no later than September 1.
-Additional payment plans are available by contacting Susan Humphries, Director, by the contact button at left. This must be arranged by June 1 to have time to be paid in full by September 1.
- There will be no refunds after August 1 in fairness to those students who are placed on the waiting list.
This video should answer your questions about our program.
COTILLION IS OPEN TO ANY STUDENT GRADE 6 – 9 IN THE COUNTY – BOYS AND GIRLS. YEAR I IS FOR SIXTH GRADERS AND YEAR II IS FOR GRADES 7-9.
EACH CLASS FOLLOWS A CAREFULLY STRUCTURED CURRICULUM THAT ADDRESSES MANNERS, ETIQUETTE, AND BASIC BALLROOM DANCING. THE GOAL OF THE PROGRAM IS TO TEACH SOCIAL SKILLS THAT LAST A LIFETIME. A GUIDING PRINCIPLE IS THAT STUDENTS LEARN BEST WHEN THEY ARE HAVING A GOOD TIME. THE COTILLION YEAR CONSISTS OF six EVENTS–FIVE ONCE-A-MONTH CLASSES, AND THE SPRING BALL.
The schedule for the 21-22 season is posted
under the classes tab at left.
If you are wondering what Junior Cotillion is about --
Please view our video starring our local chapters
FOR MORE PICTURES FROM OUR PAST SEASONS, PLEASE VISIT WWW.FACEBOOK.COM/NLJC.CONWAY or @nljc.conway
(PLEASE SCROLL DOWN THIS PAGE FOR MORE DETAILS)
OUR PROGRAM
"Good character is not given to us. We have to build it – piece by piece- by thought, choice, courage, and determination." (John Luther) NLJC believes that when one pursues good character, one grows into noble character.
Are you impressed when a young person greets you with a good handshake? Do you desire for your child to act and treat others with honor, dignity, and respect? Do you want your child to learn the skills of polite conversation and to value personal, face to face interaction with others? I believe that character education is of utmost importance and hope that you will consider registering your child. We use the tools of etiquette and ballroom dance training to encourage a higher standard of character development.
Cotillion is about feeling confident and comfortable, while making others around you feel the same way in every social situation. Junior Cotillion gives middle school age boys and girls instruction and practice in social skills that build confidence and self-assurance. A group setting provides opportunities for reinforcement and practice with peers in a fun, socially safe atmosphere. Each class follows a carefully structured curriculum that addresses manners, etiquette and basic ballroom dancing. The goal of the program is to teach social skills that last a lifetime. A guiding principle is that students learn best when they are having a good time. The Cotillion year consists of SIX events–five once-a-month classes, and the Spring Ball.
For more details about the program, please see ABOUT at the tab at left.
We hope you will add Cotillion to your child's educational opportunities. You'll never regret the investments made in your children.
Should you have any questions about our program, please do not hesitate to contact me using the contact tab at left.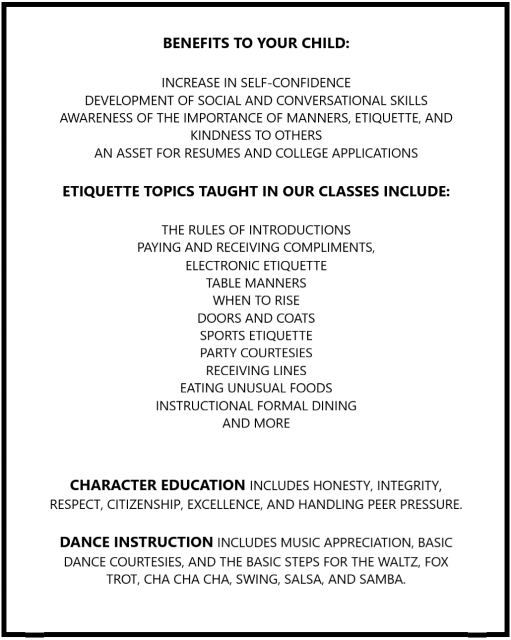 Please go there and give us a thumbs up. Share it with your friends! And check it often as it grows with lots of pictures and information.
Please scroll to the bottom of the page for information for parents and details about Susan Humphries, Director
Announcements
What is Junior Cotillion? please see About at left
Please share our website with others who may also be interested in Cotillion .
nljc.com/chapter/faulknercounty
WANT TO KNOW WHAT THE STUDENTS THINK ABOUT COTILLION?
CLICK ON THE PHOTO GALLERY AT LEFT TO SEE THEIR PERSONAL NOTES TO US.
National League of Junior Cotillions'
Information for Parents
The National League of Junior Cotillions' is a program of etiquette, ethics, manners and social dance training with licensed chapters across the nation. Training thousands of young people each year, NLJC has been featured by major networks including NBC, CBS, ABC, CNN and the Associated Press. The purpose of the Junior Cotillion program is to give young people instruction and practice in courtesies that make life more pleasant for them and those around them. Having the knowledge of social skills is important for every child's success in life. Junior Cotillion provides the instruction that will help your child become a self-confident young lady or gentleman. The rules of etiquette, ethics and manners are designed to make sure everyone knows what to do in social situations so no one will feel uncomfortable. Training in standard ballroom dancing gives young people a social skill that they can enjoy their entire life. The etiquette in social dance encompasses all aspects of proper behavior. Students will learn the fox trot, Waltz, cha cha, swing and several line dances. All dancing is taught to Top 40 music that has been screened for lyrics. Classes provide opportunities to learn and practice new skills in a safe and comfortable environment. Instruction includes introductions and shaking hands, table manners, telephone and electronic etiquette, polite conversation, interview skills, wedding and party etiquette, thank you notes, business etiquette, RSVP etiquette and proper interaction between ladies and gentlemen.
Classes meet only once a month due to busy lifestyles. The classes are comprised of equal numbers of ladies and gentlemen. Participating students come from local middle and intermediate schools. Participants have the opportunity to meet new people and make new friends in a controlled social setting. Classes are dress up affairs for which careful grooming is required. Hair should be neatly combed, fingernails clipped and clean, shoes polished. Dancing requires hard soled shoes, not athletic shoes, flip flops or slides. Ladies should wear conservative dresses or skirts and dress shoes for class. No leggings please. Gentlemen should wear a long sleeved dress shirt, khaki pants, ties and a navy blazer and dress shoes.
Junior Cotillion is under the direction of Mrs. Patrick Humphries (Susan) The course consists of five classes that meet once a month starting in September and the Spring Ball.
What students and parents are saying:
We are excited for Kathryn to take part, as her sister Madelyn enjoyed Cotillion very much. As parents we are very pleased to have you come alongside us as we hold dear the traditions and courtesies that unfortunately are fleeting, but much needed in our culture. ......B. Bixler, Texarkana
My son is loving Cotillion so much;I would have never dreamed it! I see it in action so many times; I love the young man he is becoming.......Stacie, Hot Springs
I love learning about manners!....Mitchell, Hot Springs
I had lots of fun at the Ball with my friends and it is so much better than what I expected it to be! I can't wait to learn new things at our next Cotillion class!.....Patrick, Texarkana
Even though my son is a pretty shy child, he's able to show what he has learned in his everyday life. He has learned so much from you..... Mrs. P. Webb, Arkadelphia
I loved the amazing Ball you organized for us. It was wonderful! I am looking forward to our next class ......Abby, Texarkana
It has brought my confidence level up......Nikki, Conway
I am enjoying making new friends and I like how you have fun music that we all know.....Hannah, Arkadelphia
I have learned so much since I have been in Cotillion. Thank you for giving me an experience that I will never forget......Kate, Hot Springs
Your caring, considerate guidance has increased my son's social confidence and "friendship skills" tremendously! We look forward to our second year………Mrs. L. Alexander, Hot Springs
In this day where it seems that manners are so much of an afterthought with people, NLJC provides such an outstanding example and learning experience for these students. You are to be commended for your dedication to this!........Mrs. M. Smith, Conway
About Director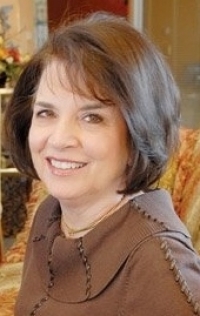 The country-wide success of the National League of Junior Cotillions is a direct result of the outstanding individuals who have been selected as chapter directors. Susan Humphries began her first NLJC Chapter in 1993 at Hot Springs, Arkansas and quickly added chapters in Arkadelphia, Saline County, Hot Springs County, and Faulkner County, Arkansas, and Texarkana, Arkansas/Texas. In her first year she was named New Director of the Year (1994). Then she earned 1995 NLJC Regional Director of the Year, 1996 NLJC Pre-Cotillion Director of the Year, 1996 Ambassador Award, NLJC "2000 Club" Award, 2005 NLJC Director of the Year, Meritorious Service Award 2006, 2006 and 2015 Best Mannered Teacher Award, NLJC Making a Difference Award 2007, 2018 Anne Winters Award, and the NLJC Presidential Award of Excellence from 1996 to present. Susan and Patrick Humphries have one son, Ryan; they all reside in Hot Springs. Patrick also assists with the program.