National League of Junior Cotillions
Greater Hattiesburg Chapter
Welcome
REGISTRATION NOW OPEN
FOR THE 2018-2019 COTILLION SEASON!!!
We want to thank all of you that attended the Parents' Reception and we enjoyed visiting with you and look forward to a great season of cotillion. We hope that you will share this information with your friends and other students in area schools that may not know about us. We are trying to reach our young people in the area and need your help.
The NLJC Greater Hattiesburg Chapter invites you to a Parents' Reception on Tuesday, May 15th at 6:30 at Citizens Bank 7119 US Hwy 98 West (near Corner Market near Hwy 589). Hattiesburg, MS This will be a brief meeting and or if you need to just stop by and meet us that will be fine also. WE look forward to sharing info about this worthwhile program and meeting you. Students do not have to attend. Casual dress is fine. We know that these are busy days and you may be on your way to a game or errands so just stop on by.
__________
Registration for the 2018-2019 season is open. We are now registering for the Junior Cotillion Year I and Year II and Premier programs for the 2018-2019 Junior Cotillion season. To learn more about the curriculum for the Junior Cotillion and the different level cotillion programs, please visit the About tab. To register, please vist the Classes and the Registeration tabs.
My name is Roma Rahaim Graham, Director of this Chapter in your area. We are so proud of this program and what we offer your child. Please email your questions to our email address at [email protected] Our phone number is 601-264-7019.
We look forward to our new season and hope that you will enroll today. The Junior Cotillion setting encourages young ladies and gentlemen to be confortable together, make new friends, and enjoy themselves.
The Greater Hattiesburg Chapter is proud to offer the Junior Cotillion program teaching self-confidence, poise, character and ethical behavior to the young people in the area. Our mission is to act and learn to treat others with honor, dignity and respect for better relationships with our family, friends and business associates later in life and to learn to practice ballroom dance.
Please visit the About tab to learn more about the Junior Cotillion programs. Class schedules may be found on the Classes tab. Visit the Registration tab to register. To view pictures of previous classes, visit the Photo Gallery tab. Please contact Director, Roma Rahaim Graham, if you have any questions or request information or an invitation.
Developing Leaders is our goal.
The program is opened to Fifth, Sixth, Seventh, and Eighth Grade boys and girls. This program is a multi-level program so your child can join us for several consecutive years. The new material each year adds to the previous year and makes each year different. The NLJC does offer The HighSchool Cotillion Club and please let us know if you are interested in this age program. To request an invitation, click on the Contact tab and give us your child's name, grade for 2018, school and mailing address. We are happy to send to your child's whole group of friends if we have the names and addresses.
On-Line payment, or checks as well as payment plan customized to fit your budget is available.
Please feel free to pass along this website to friends that might be interested in joining us. If you would like to go ahead and register, you can click on registration tab on the left side of the screen and then send in your registration dues to the address below in the announcements section.
Our Mission Statement To act and learn to treat others with honor, dignity and respect for better relationships with family, friends and associates and to learn and practice ballroom dance. We are dedicated to making a positive impact on young people and helping them become tomorrow's leaders.
We look forward to meeting you.
Thank you,
Roma Rahaim Graham
Director
Announcements
Hello Cotillion Parents and Students:
Welcome to NLJC and we are so excited about the upcoming season! We had a great Fall Kickoff to Cotillion for Season One this week and will look forward to our next meeting on November 12, 2018 at the same class times!
We are looking forward to this season!
-----------------------------
Reminder (previous students)
Our Grand Spring Ball this year was March 25, 2018 was a great success and we hope that everyone enjoyed your special event with your families and making sweet memories. Keep sending me your photos with names listed and we will submit to our national office.
It is time to register for our next season of Cotillion and you can do so online on this website. We look forward to our students returning for our next level of instruction with classes and fun. Please share the information about the program with your friends. If they would like to attend the Parents' Reception on May 15th to find out what we are all about please invite them. We would like to meet them.
I want to wish you the best for your remainder of this school year and for the new one ahead and we look forward to having you this Fall!!
Thank you.
Roma Rahaim Graham
For the Schedule of the Season: Please go to the Classses Tab on the left side of this screen and click on to go to the class section page
Pre-Registration is open for all current & previous members and their siblings and we welcome new members for 2018-2019 Fall Junior Cotillion, Premiere & High School Cotillion Club. We will begin our Season one classes in mid September.

If you cannot attend the meeting but still would like information about the program, please contact me my email or call and I will be glad to explain this to you. Registration is online and just click on the reg. tab on your left and complete this for our chapter.
REMINDER:
YOU CAN REGISTER ONLINE FOR THE CLASSES BY CLICKING ON REGISTRATION TAB TO COMPLETE the online form AND MAIL THE MEMBERSHIP DUES BY CHECK MADE PAYABLE TO NLJC TO THE FOLLOWING ADDRESS:
MAIL TO:
NLJC Greater Hattiesburg Chapter
122 West Canebrake Boulevard
Hattisburg, MS
39402
______________________
News:
Best Mannered People of 2017
We are pleased to announce the winners of the Best Mannered People of 2017 below. Parents and students love to see who "makes the cut" each year. This student-nominated list is a great way to see who our students value each year. Thanks for all of your nominations, and congratulations to this year's winners!
The National League of Junior Cotillions
Best Mannered People of 2017
1. Rickie Fowler - for consistently well-mannered conduct both on and off the golf course.
2. Aly Raisman - for dignity and courage in coming forward as a victim of abuse.
3. Deshaun Watson - for generously donating to aid Hurricane Harvey victims in Houston and for publicly admitting he was wrong after an instance of less-than-mannerly conduct.
4. Joanna Gaines - for kindness to fans, family, and television audience.
5. Sadie Robertson - for bravery in openly sharing her body image struggles with fans and inspiring others to overcome their own personal challenges.
6. David Beckham - for positively impacting the lives of children around the world through his work with UNICEF and the 7 Fund.
7. Selena Gomez - for being a strong role model for fans while growing up in the public spotlight.
8. Thomas Rhett - for inspiring fans through his music to value family, relationships, and above all, character.
9. Matt Kuchar - for poise in both victory and defeat as a golfer.
10. Meghan Markle - for considerable grace under pressure as a new member of the royal family.
Class info: Reminder!!

Dress for the classes:

Ladies: Should wear conservative Sunday dresses or skirts, or skirts,
short white gloves and dress shoes (just no tennis shoes or flip flops).

Gentlemen: Khaki pants, dress shirt, tie, navy or dark blazer
( just no tennis shoes)
Note:
Please note that if you do not have a dark blazer or white
gloves etc., please attend anyway and you can complete your dress code for next time.
___________________________________
For our New Parents:
We are planning our parents reception and we hope that you wil attend to learn more about this program. We look forward to our new season this Fall.
Reminder !! If you were unable to attend the Parents' Reception or missed the previous class, yet wish to have your child enrolled in Junior Cotillion, please complete both sides of the registration card and return with a check for membership dues made payable to NLJC or you can register online by click on registration tab and mail the membership dues to the following address.
Mail to:
NLJC Greater Hattiesburg Chapter
122 West Canebrake Boulevard
Hattisburg, MS
39402
Course meeting details:
The course consists of five classes that meet once a month starting in September and conclude in February with the Spring Ball to conclude some of the classes. The Two Instructional Balls allow formal opportunities to practice all training. There is usually a Winter Ball after the first part of the season classes and then The Grand Spring Ball that will be the culmination of the cotillion year. This is usually held in March or April. Students in their second and succeeding seasons have an instructional dinner that is added to their season.
For information or registration, please go to the side of this page and click on the registration tab or contact tab and/or you can contact us by email at:
or call 601-264-7019.
Our national website is www.nljc.com
About Director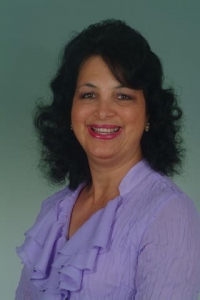 The Director for this area is Roma Rahaim Graham. She is a graduate of University of Southern Mississippi and a Masters' Degree graduate with an MBA from William Carey University. Etiquette, Ethics, Dance and so much more is what your child will learn and practice in a fun environment. I invite you to enroll your child in this program. It is so rewarding and a pleasure to watch young ladies and gentlemen learn and master skills to last a lifetime.