National League of Junior Cotillions
Sidney & Berne Davis Art Center Chapter
Welcome
NATIONAL LEAGUE OF JUNIOR COTILLIONS
Sidney & Berne Davis Art Center Chapter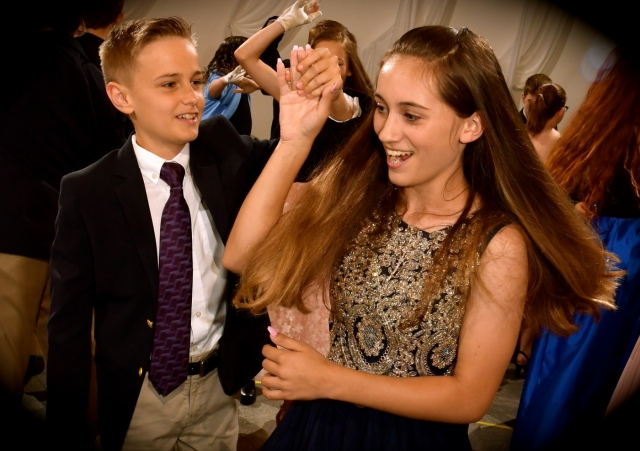 Enriching a child's life through
the practice of courtesy and kindness

2020-2021 Advance Registration OPEN
CLICK HERE FOR THE SEASON SCHEDULE
Junior Cotillion is a three-season program. Each season builds on the skills practiced the previous year. As the seasons progress, guests practice their social, communication, and dance skills in a diversity of venues and events. The end result is a poised, confident, and well-mannered young adult able to hold their own in social situations. Membership is open to students in middle school.
REGISTRATION POLICY
ONLINE REGISTRATION . . .
Registration is online through the National Cotillion Management System. Click the Classes Tab to the left to access the registration page. A $250 deposit is due at the time of registration.
ACCEPTANCE . . .
Acceptance is on a first-come-first-served basis and must balance between ladies and gentlemen. This means for every lady registered there is a corresponding gentleman and visa versa. To assure the numbers balance and that registrations do not exceed a certain number, every student who registers for whom a deposit has been received is placed on a waitlist in the order in which their registration was received.
The director is notified when a registration is received and accepts the next student on the list providing there is a corresponding registration. The only exception to the acceptance procedure is when a student, boy or girl, recommends a corresponding registration of their own. In this case, providing the director is notified in advance, the two are accepted together no matter where the referring students are on the waitlist.
Notice of acceptance is sent out via e-mail. Formal acceptance is also sent out by mail.
DUE TO UNCERTAINTIES RELATED TO COVID 19 PANDEMIC, PAYMENTS ARE MADE ONLINE ONLY * . . .
A $250 deposit is due with registration. No student is accepted unless this payment has been received.
Payments are made online as all deposits are kept in the chapter's PayPal account until acceptance is confirmed.
Once acceptance is confirmed and membership fees are transferred out of the pay pal account, there are no refunds in fairness to those on the wait list.
Memberships fees are due in full by September 15th.
* Membership fees cover the administration and corporate expenses, licensing and corporate fees, staff and payroll, operating, marketing, and program costs. Once acceptance is confirmed and membership fees are transferred to the operating account, fees are used to pay expenses. Due to the uncertainly of our times, payments made online through Pay Pal are kept in PayPal until this crisis passes, restrictions on events and public gatherings have been lifted, and acceptance of a student is confirmed. This way, there is no mixing of funds.

WE FULLY EXPECT TO FILL QUICKLY
ONCE RESTRICTIONS ON EVENTS HAVE BEEN LIFTED
Advance register to assure your child's place
WHAT IS JUNIOR COTILLION ABOUT?
Information for Parents
General information on the program, the curriculum, registration,
fees, sponsorships, standards of conduct, and testimonials
https://www.evernote.com/l/AGv77yQbzy5MkrAOXlhIE1QBjlK33BkB8Pc

Advisory Board
https://www.evernote.com/l/AGuDIWp3JPlJt6ryqO0mQ7NgSbPXoxeL7vs

Sidney & Berne Davis
Schedule of Events
https://www.evernote.com/l/AGspc-lPuNpG3oq0SfkkeK9ivYkfGJ7O_L8

Testimonies
https://www.evernote.com/l/AGvGB2iCQ29O2YQvE0quDsxxjgQ-a_q6qX0

Dress Code Season I
https://www.evernote.com/l/AGvXGkEsoA1B1b3f6wagxEwYw3Q9M3ExG0g
Dress Code Season II
https://www.evernote.com/l/AGu9wLzzxhNNGLmCH78OunecC5n5O0iiLiM
Dress Code Season III
https://www.evernote.com/l/AGvZM-iJGjlDqJgNvdqoiIbgWZnHKNowyU4
Standards of Conduct

https://www.evernote.com/l/AGt9r6GDLqZBGoE2w6DpQnsdHHjYedJlcU4

Memory Book Order Forms
To be uploaded when the season opens
Cotillion at the Sidney & Berne Davis Art Center is magical!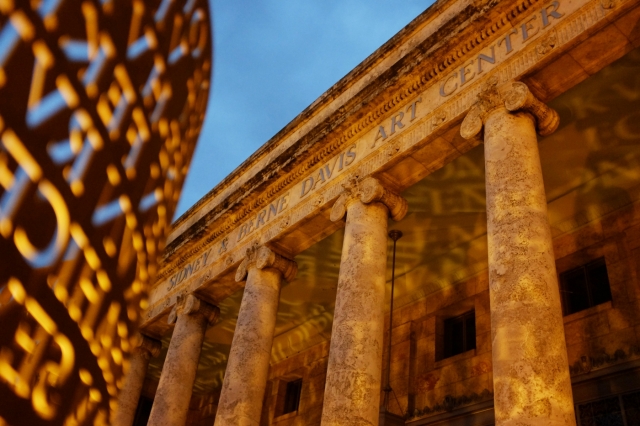 Portrait and Event Photography by David Meardon, Sanibel, Florida
Announcements
TESTIMONIES RECEIVED WITHIN THE PAST YEAR:
Both of our sons have completed the Cotillion program, and we found it to be a wonderful experience for both of them. While we may teach our children about manners at home, it is a very different experience when they are learning these things side by side with their peers. Yes, they learn to dance and the traditional aspects of etiquette, but more importantly, they learn to be comfortable interacting with one another and the adults in their lives. They learn to socialize with confidence and grace.

[My son's] favorite moment was winning a prize for excellent manners. Cotillion has given our smart, reserved son more self-confidence.

This program is one of a kind and has been a great way to meet friends and learn manners in a wonderful, magical environment.

[We] thank [The Director], the Board, hostesses and chaperones who have supported and advanced the Cotillion program over the years. We are a two time participating family. We have witnessed the development and improvement of this program and look forward to its continued success.

I enjoyed watching my son grow while participating in cotillion. I believe he will come to fully appreciate the value of the education he received as he gets older. My daughter will begin her first season following this season and I look forward to having two successful graduates!

I have had four daughters pass through the program. While the enthusiasm to attend has varied, each girl will now bring up how Cotillion has taught them what they needed to know in varied social circumstances. The girls have even thanked us for sending them through Cotillion. Success!! Such a valuable experience. In addition, [the director] is an incredible teacher and connects wonderfully with the kids.

We are so appreciative to the hard work and dedication of [the Director]and the National Junior Cotillions. The impact they have on our children to aspire to the greater good will last through their lifetimes.

Our son has gained confidence in social settings and in dancing through this program. He has enjoyed learning new dances and improving his etiquette at Cotillion.

We have been so grateful to cotillion for helping [our girls] learn proper etiquette, how to socialize in a formal setting, and how to dance. It has been very rewarding to watch our children grow through cotillion.

This is a worthwhile experience for both the children and the family. They learn excellent life skills and grow into responsible young adults and the parents enjoy their behavior and the compliments of others.

This program has helped our daughter grow so much into an outgoing and confident young women! We are so grateful for this experience , we know it will help her not only in her social life but also in her professional life. It has given her many practical tools that will prove to be advantageous in the future. Great program which enriches young adults about culture and etiquette.

[My son] has been a part of Cotillion for three years and we have seen such a change in him. There were many things Cotillion taught that we felt would benefit him, such as proper table manners, how to interact in conversations with adults, and how to treat a young lady. However, the intangible change is the confidence that he has gained when encountering unfamiliar circumstances. We see him handle situations more maturely and it makes us very happy! We know this will benefit him in many ways in his future. We can't wait for his younger brother to join for Cotillion next year!

Cotillion has been an important foundational part of [my daughter's] life. It will be the first thing remembered when she is looking back on her Middle School years of life. We can't thank you enough for the everything!

Cotillion has given my son the confidence and ability to express himself appropriately in social situations. He greets new people now with ease and grace and I am quite often complimented on his impressive manners.

We have enjoyed our Cotillion experience. We believe this experience instills real confidence in young adults, knowing what the expectations are for social situations.

This program is run so professionally. We have been so impressed with every detail that is taken to make each event special for the students. [My daughter] has enjoyed the many opportunities to get dressed up and we love that both the boys and girls learn how to act with good manners and respect. We have also appreciated all of the traditional dances that [My daughter] has learned. This is such a refreshing program especially with all of the things that the middle school students are exposed to in our society. Thank you for all that you do to make this program so valuable and special!

I feel that this program was a significant benefit to my son's social growth into manhood. I feel that the skills they learned are essential to be successful in life and will provide a framework for his success. I have watched the positive effects of cotillion training in other social situations and this makes me so proud!

The program has helped to provide an excellent framework for transitioning into adulthood with social grace. The skills that are learned are necessary to be successful in life and career. It helped my sons feel comfortable around girls their age in social settings. I have truly appreciated the program.

I feel that this program helped instill a sense of self worth and ability to display self confidence in a group setting to my daughter. I feel that this program is imperative to our youth as in this day and age younger adults are lacking the basic communication skills to talk and carry on a valid conversation. This program emphasizes the need to be able to connect on human level with one another.

[My son] has always struggled with pragmatic language. Cotillion has provided him with the opportunity, in a safe and structured environment, to get comfortable speaking to others- specifically those outside of his age group. It has also provided him with more self confidence in social situations.

Cotillion has been such a wonderful experience for my son. He has been able to gain experience with social settings that he would not have been exposed to otherwise. He can walk away knowing that these qualities of common courtesy and gracious behavior are important for him in becoming a gentleman. [The Director and staff] truly care[s] about the success of this program and it shows in every class. Thank you for all that you do and the opportunity it gives young people.

Both of our children have completed this program. They have learned excellent communication skills. We are often complimented on their manners. The confidence gained has been invaluable.

Everywhere our children journey in life, they will go with the lessons learned and memories made in Junior Cotillion. Kindness, honor, and an inspiring example of how to "treat all others the way you like to be treated". In this age of technology, what a wonderful present to give a teenager the gift of greeting, meeting, and mingling face to face! Thank you [ ]for giving all three of our children the gift of your program. We are very grateful for all of your hard work . . .

[The Director's] Cotillion program has exceeded our expectations. My daughter has been taught courtesy, confidence, leadership, and respect. These are tools she will use throughout her life. Since her first day at Cotillion, she has developed confidence and leadership. At family weddings, she proudly shows off her ballroom dancing. She properly introduces herself with a firm handshake and eye-contact. The benefits of this program will be evident throughout my daughter's life. I can't thank Laurie enough for her hard work and dedication.

The Cotillion program has enriched our daughter's life and has taught her to be comfortable in social situations, gain more confidence and has learned to value herself. This has been a wonderful experience she will always remember.
Cotillion is a wonderful program that builds, self confidence and class. It teaches students respect and kindness toward everyone. Kids will leave this program fully prepared to handle themselves in any setting. I am forever grateful to Laurie and her dedication to our kids. This is a very valuable program.

Thank you for your dedication and for giving the opportunity to my kids to learn not only about etiquette but also about social interaction, civility, kindness and respect, values that are so scarce in society these days. the dancing was fun and exciting. My daughter just loved it all !!

We are thrilled with the growth and development we have seen these past three years with our son. So happy to have chosen to have him be a part of this amazing program. From basic table manners to life and social skills, the children are taught valuable lessons they will be able to take with them into their future.

The Cotillion experience has been unmatchable. A program that encourages kindness, manners and respect is invaluable.

Thank you for allowing our kids to participate in the Cotillions program.Because our daughter [ ] was helping behind the scene .We recognize and appreciate how much work goes into making this possible.We should rest assured that when our son come to faces with a professional situation , he would know how to act accordingly. A big thank to the entire team.

[My daughter] begged me to do cotillion as a 6th grader. She has enjoyed every dance, dinner, show and lesson she was able to participate in over the last 3 years. She is interested in joining the graduate leadership program the following year.

I have enjoyed watching her get ready for the special events and knowing she has had the opportunity to experience the special times.

The Junior Cotillion program has been so beneficial for our children. It has helped shape them into the polished young adults that they are and we are grateful that such a program was around for their benefit.

Junior Cotillion has taught my daughters proper etiquette in social situations which include: introductions and shaking hands, sitting properly, dance and techniques of dance, interviewing/phone call etiquette, beginning/carrying on conversations, proper table manners, and so much more. [The Director] has instilled in my two daughters the importance of manners and decencies as they grow into young adults. Cotillion builds confidence and prepares these students for their future as respectful adults. I am proud that our family is a part of this essential and worthwhile program.

Junior Cotillion has been a delightful experience for [our daughter]. She has made new friends and learned life-long lessons about how to behave with grace and dignity. Thank you!

Thank you Junior Cotillion. Your patience in guiding young people to grow and mature is admirable. My daughter has learned life skills that will increase her own success, but also work to make those around her more comfortable and at ease. Thank you!

Over the course of her years participating in Cotillion, I have seen my daughter blossom during what can often be an awkward time of development. The lessons and instructions have provided her with a foundation of confidence, courtesy, and poise. We are very thankful for having the opportunity to have her participate in the NJLC.

Your program is truly amazing! The work, dedication, passion, and detail you put into each and every class is evident. Thank you for all the support, guidance, and love you give to the children. Our daughter looked forward to and enjoyed every single class. We are so grateful that you have offered this experience for our daughter. We are looking forward for our younger daughter to start the program when she starts middle school. Cotillion gave our son an opportunity to present himself at formal gatherings with grace and confidence, taught him valuable communication skills, supported and helped to mold him, in his passage from a boy to a young man.

BOOKMARK THE online schedule
check often for updates
https://www.evernote.com/l/AGspc-lPuNpG3oq0SfkkeK9ivYkfGJ7O_L8
In the event of severe weather or local or national emergencies,
activities and events may be postponed, rescheduled or cancelled


About Director
Laurie Coventry Payne is the director of the National League of Junior Cotillions Southwest Florida. Miss Laurie, as she is addressed by the children, opened her first chapter in 2004. Since that time, she has taught over 3000 students. Miss Laurie was a professional classical dancer in Europe before returning to the United States and earning her master's degree in environmental science. She worked for several years as an adjunct professor at Florida Gulf Coast University before becoming the executive director of a non-profit Foundation. The purpose of the Foundation is to change lives for the better, building a culture of kindness that extends to the entire community of life. Her work with Cotillion suits the mission of the Foundation beautifully. Miss Laurie has been married to her husband, John, for thirty years. She has five grown children, three beautiful grandchildren, and a golden retriever named Gentle Symphony.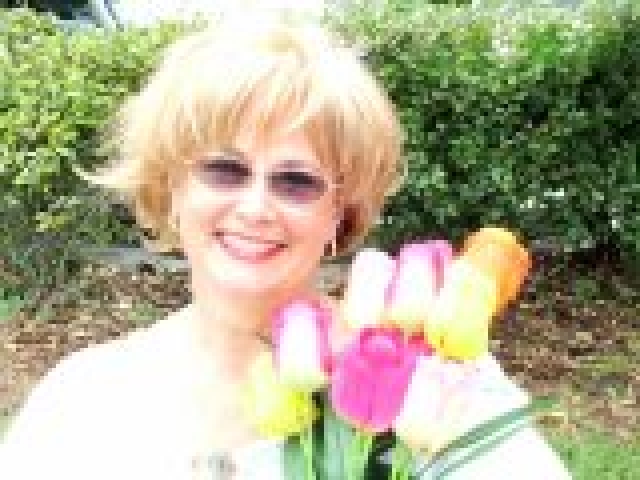 Laurie Coventry Payne, M.S.
(941) 677-3277
if no answer, leave a message
The message comes through as a text and e-mail
Please feel free to contact the director at any time
with questions, comments, or sugggestions