National League of Junior Cotillions
Western Prince William County Chapter
Announcements
Our last two events for the Cotillion season are:
Thursday, February 8th at Dominion Valley Country Club from 6-8pm and Friday, March 16th at Heritage Hunt Golf and Country Club from 6-9pm
Our last formal class will be held on Thursday, February 8th at DVCC from 6-8pm. We are so excited to invite all parents/grandparents and /or sibling to learn the Waltz in preparation for the Black and White Ball which is our last event of the Season. The students have been working hard all year on their manners, etiquette and dancing.
Parents and or Caregivers, grandparents, siblings, family friends----please come and support your special Cotillion daughters, sons, grandchildren, friends, students this Thursday 2/8 at 7:30 to learn the Waltz and enter into "The Spirit of the Party"----Drop off your children for class and come back at 7:30 for fun and dancing!
The Cotillion Black and White Ball will be held on Friday, March 16th. This BAll is for the students but we invite all families members and friends to join us to dance the Waltz at 8:30pm.
REGRETS are required for this special formal event. We will provide more details to Cotillion families via REMIND and on 2/8. Invitations will be given to the Cotillion students with procedures for the RSVP process and the attire that is required for all students.
The Pre-Cotillion Etiquette and Manners Program for 1st-4th graders is now open for 2018 Spring Registration
Waiting list will apply and late registration fee of $50 will go in effect on March 21st.
See Classes page menu for details and Schedule.
All Etiquette Classes are held at Dominion Valley Country Club in Haymarket
2018 Spring Class Schedule 4/4, 4/18, 5/2 and 5/16
About Director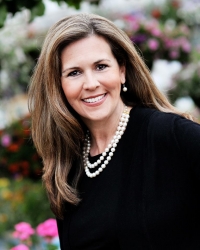 Kathleen Geneva is a licensed Etiquette Instructor with the NLJC and the Emily Post Institute. She was recently awarded the Best New Director of the Year for 2015 by The National League of Junior Cotillions and also received recognition for Best Public Relations for her franchise Chapters of Western Prince William County and Fauquier County. She was also recognized as Spotlight Director in 2014. Visit our website at http://nljc.com to read more about the NLJC.
Prior to moving to the Northern Virginia suburbs, Kathleen enjoyed a successful career in the Washington, DC area as a Human Resources Professional. She attended Randolph Macon Woman's College and holds a degree in Business Communications. She resides in Haymarket, Virginia with her husband and two children.
Mrs. Geneva has a genuine passion for teaching children the important of social etiquette. Her goal is for every student to leave her Cotillion program with an increased sense of confidence, self worth and skills that will assist them in young adulthood and last them a lifetime.
Please feel free to contact Mrs. Geneva at [email protected] or 703-901-1498.