National League of Junior Cotillions
Western Prince William County Chapter
Welcome
The Prince William and Fauquier County Chapters offer modern etiquette instruction for students in Elementary, Middle and High School. Our goal is to teach and guide all students to understand the social impact of respect, citizenship, consideration and honesty. We also focus on applying manners to their everyday life in our ever changing world. Our children need social opportunities more than ever these days. Please keep in touch with us as we continue to navigate through these times.
Announcements
2020-2021 Season Update as of August 1, 2020
Prince William County Public Schools and most private schools will be starting the 2020-21 school year 100% virtual/remote due to the increase of Covid-19 cases across Virginia.
The well-being of our students, teachers and community is of utmost importance to us here at Cotillion! We can't wait to engage again together when the time is right,
Class details for the upcoming 2020-2021 season are to be determined. Our hope is to offer a Spring session for our community.
About Director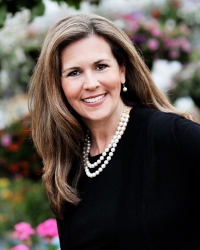 Kathleen Geneva is the Director for the West Prince William and Fauquier County Chapters. She is a licensed Modern Etiquette Educator with the NLJC and the Emily Post Institute. She was recently awarded the Best New Director of the Year by the National League of Junior Cotillions and also received recognition for Best Public Relations for her area franchise Chapters of Prince William and Fauquier County.
Prior to moving to the Northern Virginia suburbs, Kathleen enjoyed a successful career in the Washington, DC area as a Human Resources Professional. She attended Randolph Macon Woman's College where she received a B.A. in Business Communications. She resides in Haymarket, Virginia with her family and is the proud mother of two teenage children.
Please feel free to contact Mrs. Geneva at [email protected] or 703-901-1498.