National League of Junior Cotillions
Western Prince William County Chapter
Welcome
Welcome to The National League of Junior Cotillions
Prince William and Fauquier County Chapters
Registration is open for the 2019-2020 Season
A Look into Pre-Cotillion from NLJC on Vimeo.
A Look into The National League of Junior Cotillions long edit from NLJC on Vimeo.
Announcements
We are pleased to announce that all Cotillion instruction will be held at the glorious Marsh Mansion at Heritage Hunt. The Haymarket/Gainesville Chapter will now have a permanent home and we are thrilled!
Additional locations and programs may be added if the need arises and are based on enrollment.
Contact Director, Mrs. Geneva at 703-901-1498 if you have any questions about Cotillion classes, locations or curriculum.
The Cotillion Programs for all ages begin in late August and end in February of each school year. The last event for your child is a graduation/ dinner dance and/or Ball depending on the age of the student. Classes are once a month for 1 hour and 30 minutes for all grade groups. Instruction is age appropriate and based on grade combinations. We focus on manners, etiquette, dining skills and social dance education.
Dance education is incorporated in each level of classes. Dance breaks down children's inhibitions, establishes respect, develops confidence and teaches students how to appropriately interact in a positive environment. See classes page for more information.
Register early to secure your child's place in our program. All tuition must be paid upon registration via credit card, paypal or echeck. Paper checks are not accepted. There are no refunds accept for illness or if the student (s) moves out of the area.
About Director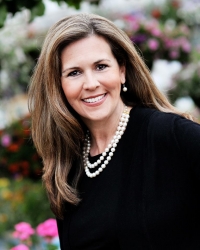 Kathleen Geneva is a licensed Modern Etiquette and Cotillion Instructor with the NLJC and the Emily Post Institute. She was recently awarded the Best New Director of the Year by The National League of Junior Cotillions and also received recognition for Best Public Relations for her franchise Chapters of Western Prince William County and Fauquier County.
Prior to moving to the Northern Virginia suburbs, Kathleen enjoyed a successful career in the Washington, DC area as a Human Resources Professional. She attended Randolph Macon Woman's College and holds a degree in Business Communications. She resides in Haymarket, Virginia with her family and has two teenage children.
Mrs. Geneva has a genuine passion for teaching children the importance of modern social education. Her goal is for every student to leave her program with an increased sense of knowledge, confidence, self worth and skills that will assist them in young adulthood and last them a lifetime.
Please feel free to contact Mrs. Geneva at [email protected] or 703-901-1498.